Code of Business Conduct and Ethics
Introductory Letter
Governance
At VAALCO good corporate governance is part of our culture and a guiding principle to always promote the best interests of the shareholders at every level of the organization, including our Board, the Management Team and our employees. The Directors are committed to maintaining high standards of corporate governance in conducting its business, and to interact with its shareholders, employees, business partners, governmental entities, the public and our communities in a responsible, ethical and lawful manner.
| Board Members | Audit | Compensation | Nominating and Corporate Governance |
| --- | --- | --- | --- |
| | | | |
| | | | |
| | | | |
| | | | |
Committee Charters
Andrew L. Fawthrop
Mr. Fawthrop has served on the Board since October 2014 and as the Chairman of the Board since December 2015. Mr. Fawthrop has deep and broad-based experience in the oil and gas industry, including in West Africa, having served for 37 years with Unocal Corporation and Chevron Corporation (following its acquisition of Unocal in 2005) in a vast number of international leadership positions. Most recently, from January 2009 until his retirement in 2014, Mr. Fawthrop served as Chairman and Managing Director for Chevron Nigeria. Prior to his assignment in Nigeria, Mr. Fawthrop served as President and Managing Director for Unocal/Chevron Bangladesh from 2003 until 2007.
In his professional career, Mr. Fawthrop held various positions of increasing responsibility for exploration activities around the world in geographies including China, Egypt, Indonesia, South America, Africa, Latin America, and Europe. Mr. Fawthrop served as a Member of the Advisory Board of Eurasia Group. He served as a Director of Hindustan Oil Exploration Co. Ltd. from 2003 to 2005. He was an active member of the United States Azerbaijan Chamber of Commerce, the Asia Society of Texas and the Houston World Affairs Council.
Mr. Fawthrop holds a Bachelor of Science in Geology and Chemistry and a Masters degree in Marine Geology from the University of London.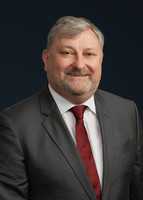 George Maxwell
George Maxwell joined the Board in June 2020. Mr. Maxwell has over 25 years of experience in the oil and gas industry, including in both the producing and service/manufacturing arenas. Mr. Maxwell founded Eland Oil & Gas Plc. in 2009 and served as the company's Chief Executive Officer from September 2014 to December 2019, Chief Financial Officer from 2010 to 2014, and as a member of the board of directors from 2009 to 2019, until the company was acquired by Seplat Petroleum Development Company Pls. on December 17, 2019. Prior to founding Eland Oil & Gas Plc., Mr. Maxwell served as the business development manager for Addax Petroleum and, prior to this, commercial manager in Geneva. Mr. Maxwell joined Addax Petroleum in 2004 and held the general manager position in Nigeria, where he was responsible for finance, and fiscal and commercial activities. Prior to this, Mr. Maxwell worked with ABB Oil & Gas as vice president of finance based in the UK with responsibilities for Europe and Africa. He held a similar position in Houston, from where the organization ran its operations in ten countries. George was finance director in Singapore for Asia Pacific and Middle East, handling currency swaps and minimizing exposures during the Asian financial crisis of the late 1990s. Mr. Maxwell graduated from Robert Gordon University in Aberdeen with a Masters in Business Administration. George is a Fellow of the Energy Institute in the UK and has formerly served on the boards of directors of Elcrest Exploration and Production Nigeria Ltd. and Westport Oil Limited.
Mr. Maxwell's significant experience serving in executive leadership positions and on the boards of E&P companies, as well as his experience in M&A and strong ties to the London investment community, are expected to provide invaluable insight, making him an important resource for the Board.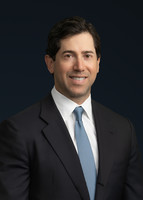 Bradley L. Radoff
Bradley L. Radoff joined the Board in June 2020. Mr. Radoff has served as Principal of Fondren Management LP, a private investment management company, since January 2005. Mr. Radoff previously served as a Portfolio Manager at Third Point LLC and as a Managing Director of Lonestar Capital Management LLC. Mr. Radoff currently serves as a director on the Board of Support.com and previously served on the Board of Pogo Producing Company from March 2007 to November 2007 prior to its sale to Plains Exploration.
Mr. Radoff graduated summa cum laude with a B.S. in Economics from The Wharton School, University of Pennsylvania.
Cathy Stubbs
Cathy Stubbs joined the Board in June 2020. Ms. Stubbs has over 30 years of experience in the energy industry. She currently serves as a director of Aspire Holdings, LLC (formerly Endeavour International Corporation), an independent oil and gas exploration and production company in Houston, Texas. Ms. Stubbs has been with Aspire Holdings, LLC since 2004 and has served in numerous roles, including Director Accounting and Financial Controls, Director Treasury and Corporate Development, Vice President and Senior Vice President – Finance and Chief Financial Officer. In October 2014, while Ms. Stubbs served as an executive officer, Endeavor International Corporation filed for Chapter 11 bankruptcy protection. Ms. Stubbs was promoted to the position of President and Chief Financial Officer of Aspire Holdings, LLC in October 2015.
Prior to joining Aspire Holdings, LLC she served as Assistant Controller, Financial Reporting and Corporate Accounting at Devon Energy, Inc. (formerly Ocean Energy, Inc.) from 1997 to 2004. Ms. Stubbs began her career in public accounting with KPMG, an international audit and business strategy consulting firm, where she rose to the title of Audit Manager. Ms. Stubbs is a Certified Public Accountant in the State of Texas and she currently serves on the board of directors of various charity and educational institutions. Ms. Stubbs holds a Bachelor of Business Administration and Master in Professional Accounting from the University of Texas at Austin.
Ms. Stubbs' significant experience in accounting, finance, risk management and her service in various director and executive roles are expected to provide a valuable resource to the Board.